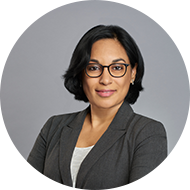 Natasha Pettier
Chief Executive Officer and Director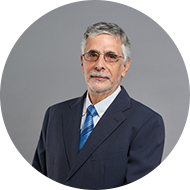 Lindsay Gonsalves
Chief Financial Officer and Director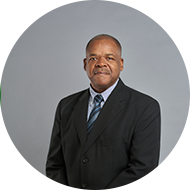 Dunstan Lodge Jr
Head of Customer Support
Natasha Pettier, Chief Executive Officer and Director joined the Company in October 2019 as head of underwriting and insurance operations. She holds a Bachelor of Laws (LL.B.), an MBA from the Heriot-Watt University, UK, is a Fellow of the Chartered Insurance Institute of London, a qualified Member of the Institute of Risk Management and a Health Insurance Associate. She has over 20 years' experience in the insurance industry and is involved with various committees of both the Association of the Trinidad and Tobago Insurance Companies and the Trinidad and Tobago Insurance Institute.
Lindsay Gonsalves, Chief Financial Officer and Director has long experience in the fields of auditing, insurance and management consulting. He joined the Company in September 2018 as Chief Financial Officer and a Director of the Motor One Board. Mr. Gonsalves holds an ACCA degree and is a fellow member of the ACCA of England and Wales. He is a member in practice of the Institute of Chartered Accountants of Trinidad & Tobago, holds a Practicing Certificate and became a Fellow of the Association in 1992.
Dunstan Lodge Jr, Head of Customer Support is head of Customer Support with responsibility for driving the strategic initiatives and core business operations of the claims management; customer experience; business development support and facilities management roles. He is an experienced general insurance underwriter and corporate business development practitioner, having gained managerial experience in Corporate Business and Customer Support Division at the Beacon Insurance Company. Dunstan holds a Diploma in Insurance — Property Branch (Dip. Ins.) from the Trinidad & Tobago Insurance Institute (TTII); Diplomas in Property Loss Adjusting and Motor Loss Adjusting and Investigation respectively from the TTII and an Associate in Customer Service (ACS) from the Life Office Management Association (LOMA).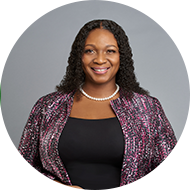 Jesenia Glasgow-Burnett
Manager, Underwriting and Business Development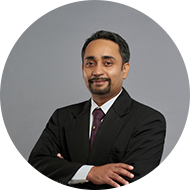 Rajin Matadeen
Claims Manager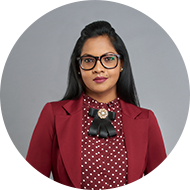 Shivanne Ramadhar
Accountant
Jesenia Glasgow-Burnett, Manager, Underwriting and Business Development Joined the company in February 2020, after having spent 14 years in the Financial Services Sector, twelve of which have been in the Insurance Industry. Most of this time was spent in the establishment, maintenance, and management of various salesforces, providing operational and technical underwriting support, policy development, and structuring, standardizing, and streamlining financial reporting processes to provide more accurate and productive systems that enhance data visibility and facilitate better business decisions. Jesenia is a Chartered Insurer and a member of Chartered Insurance Institute.
Rajin Matadeen, Claims Manager joined Motor One Insurance Company Limited in 2017 as Claims Manager. Mr. Matadeen has over a decade of experience in the insurance industry from his previous role as Managing Director of V.O.I.C.E limited, a company that played an integral role in influencing and directing insurance led legislation in Trinidad and Tobago. As a representative of the insurance claimant community and as a claimant advocate he was able to transform the way local court systems heard and addressed the pleas of the under- represented. Mr. Matadeen has held consulting positions both within the industry and externally prior to joining the Company. He is also the holder of a B.Sc in Management Studies and an M.Sc in Marketing.
Shivanne Ramadhar, Accountant is the Accountant with responsibility for leading the finance and accounting function. Ms. Ramadhar joined the Company in May 2017 after seven (7) years at Pricesmart (Trinidad) Limited where she held the position of Staff Accountant. She has accumulated over ten years of accounting experience and brings to the position a wealth of knowledge in the areas of reporting, auditing and taxation. She has a degree in Accounting with a distinction in Taxation and is also an affiliate of the Institute of Chartered Accountants of Trinidad and Tobago.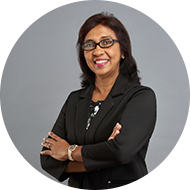 Ashmin Mahase
General Manager
Ashmin Mahase, General Manager is an accomplished Insurance Manager with over 38 years of experience in the Motor Insurance Industry. This experience gave her a deep appreciation for Insurance. She is efficient at her job and has previously held several positions before successfully attaining the role of General Manager in 2000. Ashmin has successfully achieved certification in Underwriting, Claims, Strategic Planning, Compliance and General Administration. She has developed a deep and enduring understanding of all aspects of Insurance Management.